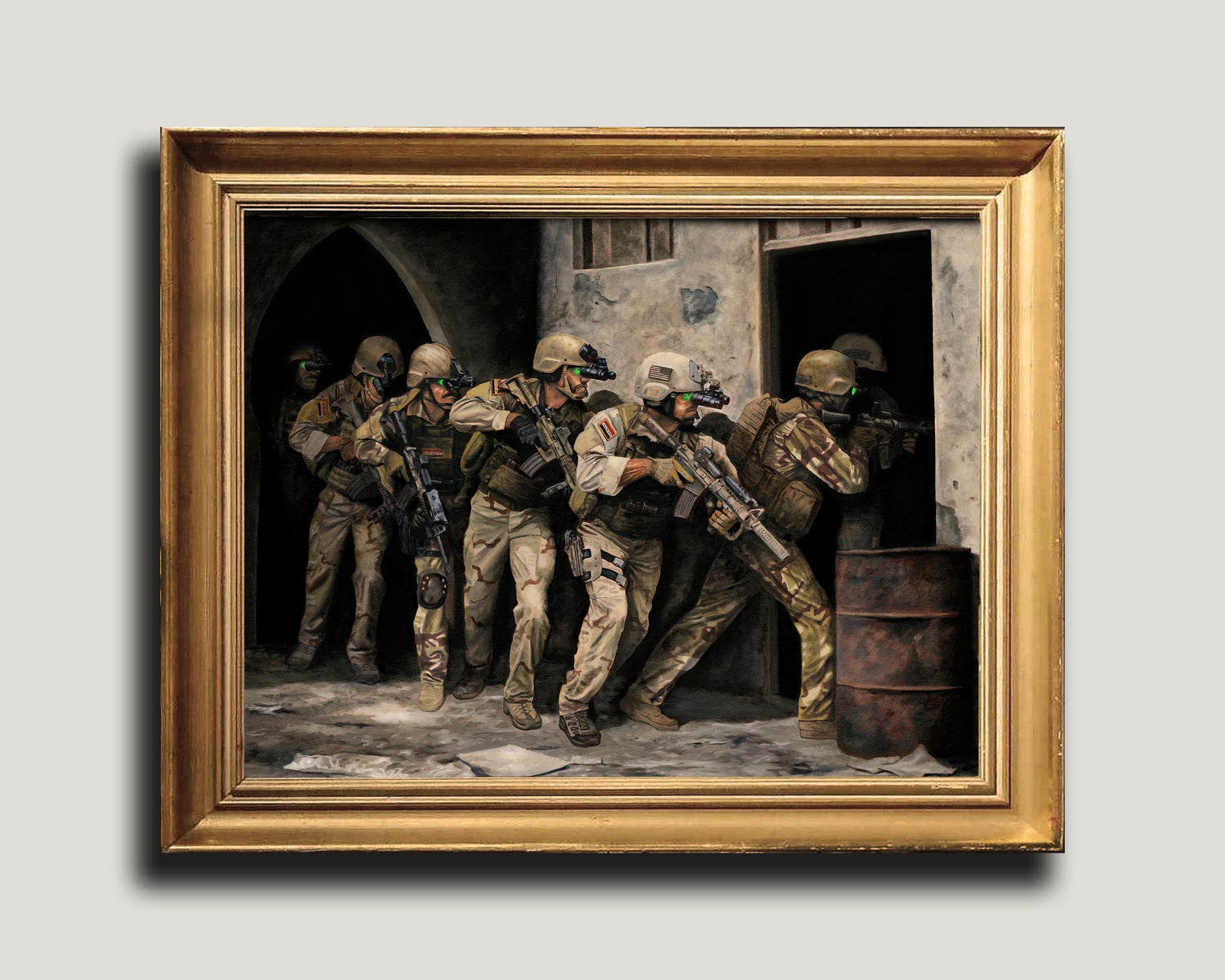 Military art to the highest standard
Every oil painting is meticulously researched. Drawing upon years of careful study, the artist crafts impactful stories in fine art. To see a story captured in a painting is to see what that moment was really like. History is brought to life.
About the Artist
The New Generation

In the tradition of the French masters and the great American military artists, comes a new generation of military history art. Specializing in subject matter from the Second World War through the Global War on Terror.

Special Operations Experience

The artist brings his own military service as a Special Forces soldier to each and every painting - a unique contribution in the world of contemporay military history art. This art is informed by experience.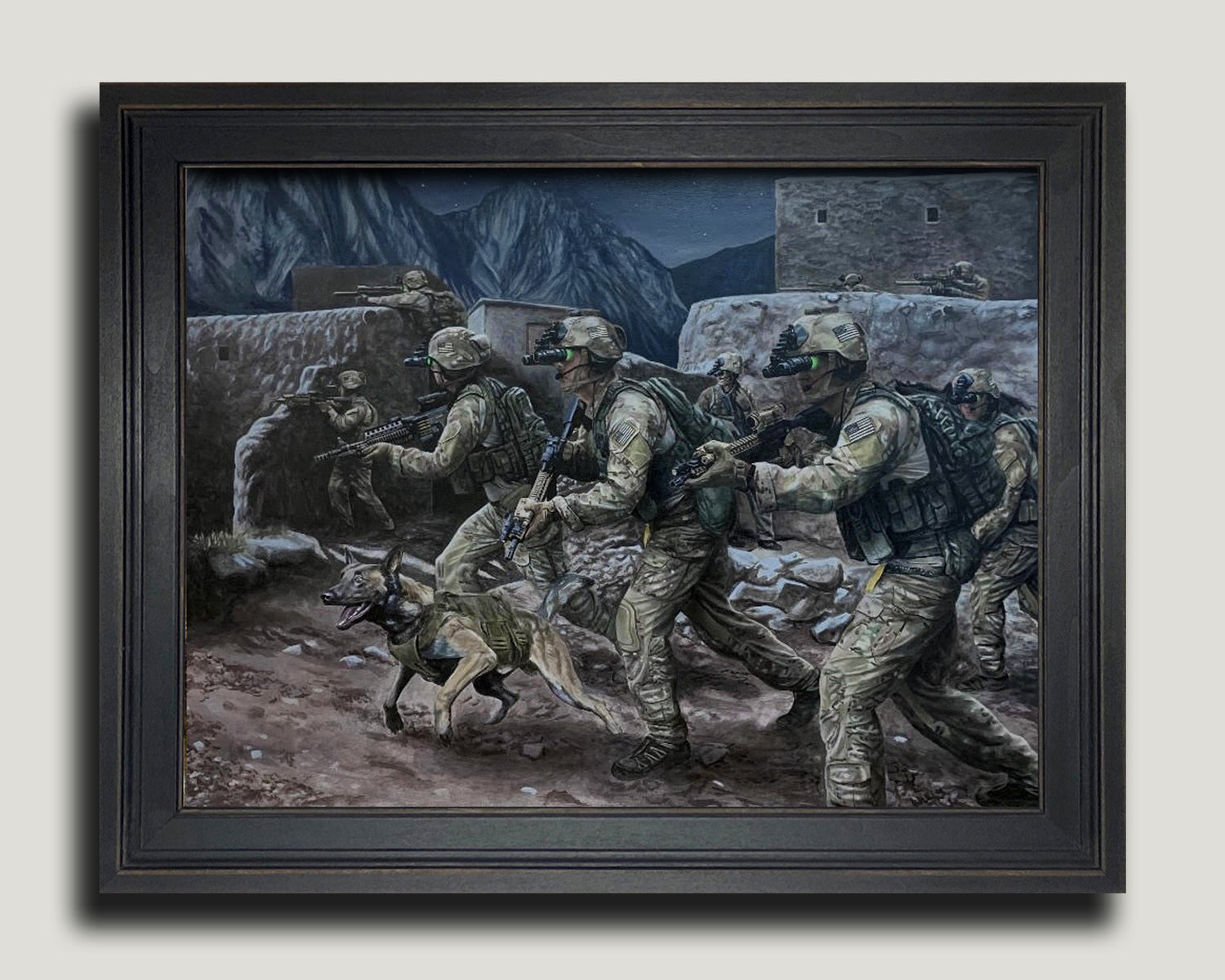 Commissions
We welcome all commission inquiries for large oil paintings or series. At this time, the artist is focused on telling signifigant military history stories. Please click the button below to contact us with your commission inquiry.
Contact Us